Add Calories To Your Menu!
Adding calories onto your menu is daunting! I can see you scratching your head... thinking, Where do I even start?
Don't despair... MenuAnalyser can do this for you! – Contact us FREE on
0800 020 9173
and we will talk you through all of your solutions today!
Have a magnificant day!!!
A Chef must:
Think like a scientist
Organise like an accountant
Inspire and motivate like a superstar
Plate like an artist
And cook like Grandma
Calories are forever…
New legislation came into force in England on April 6th 2022. This new legislation is part of a larger plan to tackle the obesity problem. The idea is to give the consumer more information on what is in their food to make a more informed, healthier choice.

The Calorie Labeling requirement is for physical menus, online menus and at any other point of sale, which could be your website or food ordering apps.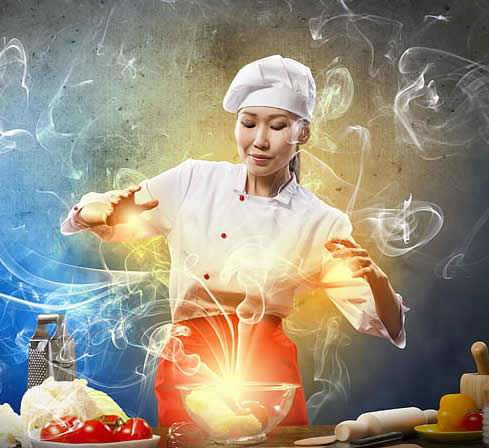 ---
What is a calorie? Can you see, feel or taste a Calorie?
NO!
The scientist in you!
A calorie is the amount of energy, or heat, it takes to raise the temperature of 1 gram of water by 1 degree Celsius (1.8 degrees Fahrenheit)
Some more science
!
The number calories per gram in
Carbohydrate:

4 calories per gram

Protein:

4 calories per gram

Fat:

9 calories per gram
The accountant in you!
The recommended daily intake of calories for women in the UK is 2,000 calories per day and for men 2,500 calories per day
The Superstar in you!
Are you serving nutrient-rich food or energy dense foods?
Calories in the foods we eat provide energy in the form of heat so that our bodies can function. Yes, that's right… you are serving nutrient-rich food…
The artist in you!
Calories are energy.
Your recipes are created with passion, flavour, colour and a whole lot more…
Cook!
Just like you and generations before you…
How we can help!
MenuAnalyser can help you make this transition easier for you and ensure you comply with the new legislation. We understand that this can feel like an overwhelming and time-consuming task.
It doesn't need to be.
All you need to do is give us your recipes and we do the rest. It really is that easy.
Calories, allergens, QR code - the lot … for all your menus!
Get in touch today and you will receive:
4 Free Sample Reports

A Free Hospitality Guidance PDF
And that is not all…
A FREE consultation to get you started today!!!
Call us now on 0800 020 9173 or email
hello@menuanalyser.co.uk
today.
Get In Touch With Us
Let us know how we can help you.